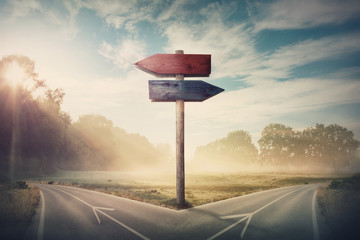 Sometimes in our life we face a moment where we have to make hard decisions. The decisions are said to be hard because they involve choosing people rather than things.
In the cynical world of today, we are all clad by rational practical thoughts and seldom pay heed to our emotions. But at times there comes a person for whom we experience a great spurge of emotions. And to counteract that, destiny places another person which matches all your preferences.
Such times are those hard times where a person is utterly confused about whom to choose and whom to purge. But in the end, its just us. I believe that destiny is all about choices and the choices we make are sometimes void of logic and rationality. And such choices are termed as emotional choices. They grow from the very seeds of liking that we develop for a person with due course of time. Nature plays its game of vicinity and attraction and we choose a person that we like. No matter there is another person besides us who is our perfect match, we still choose the person we like.
This is that very feeling of fondness that crosses boundaries of societies and obligations laid by our society.